Michael Creed-Leader One Financial

Aside from choosing the right home, it's crucial that you also choose the right lender. The wrong lender can create all sorts of headaches, but the right lender can make the mortgage process smooth and painless. That's why I recommend Michael Creed with Leader One Financial.

More than 10 years ago, after graduating cum laude from the UW-Milwaukee with a degree in Finance and a certification in International Business, Michael started his career in the mortgage business.

Michael attributes his success to the fact that he loves his job,but I would stay that it's because he and his team are great communicators who truly care about their clients - you - and the agents who refer them to Leader One.

To learn more, apply online, see licensing/legal information or to simply see Michael's past client reviews, please visit CloseWithMichael.com.

Michael Creed | Sales Manager & Senior Loan Officer | Leader One
262-696-9048 Direct | 262-696-9048 Text Messaging
50441 NMLS ID | 6666 Corporate NMLS ID
20300 Water Tower Blvd, Brookfield WI 53045




Dawn Chavez - Great Midwest Bank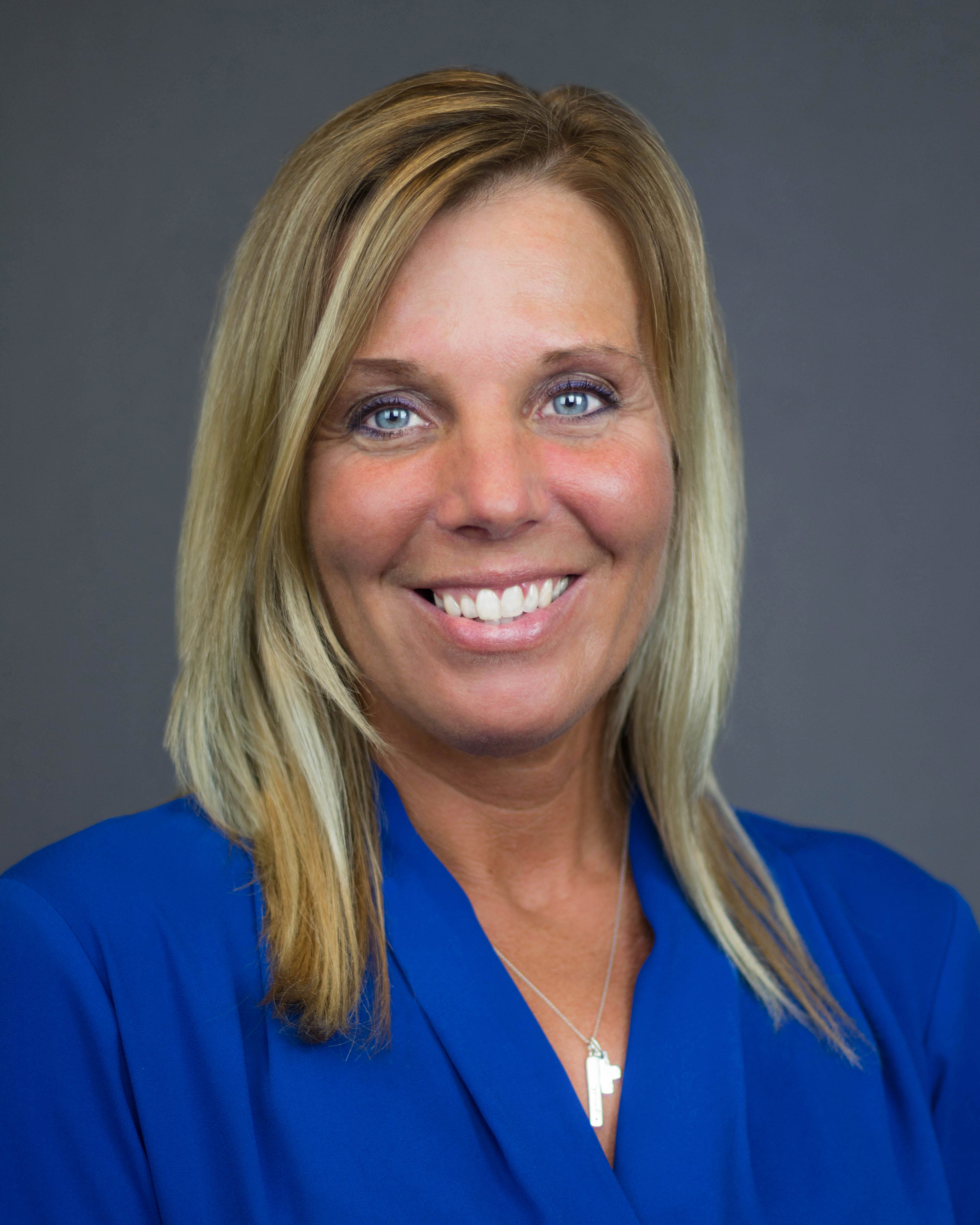 Great Midwest Bank has served Metro Milwaukee since 1939. We are a family-run lender offering mortgage products to help you buy, build, renovate and refinance. We offer the advantage of local underwriting and servicing on the vast majority of our products. My background in credit repair allows me to add extra insight into the home purchase process, especially with first time buyers. I'd love the chance to help you buy your next home!

https://dchavez-greatmidwestbanklo.mortgagewebcenter.com/

Dawn Chavez
Loan Officer
600 Hartbrook Drive
Hartland,WI 53029
Telephone:262-367-4200
Fax:262-367-9079
Cell:262-271-3018
dawn.chavez@greatmidwestbank.com
NMLS ID #1544111



Julie Lorenz-Cardinal Financial
I have been in the financial services arena for 30+ years. I am ready to assist you in achieving the goals you have set out. Are you ready to buy that vacation home you've been dreaming about? Is it time to purchase your first home? I'm here to assist you in making that happen!

I am able to creatively obtain financing options that include USDA Guaranteed Rural Development, Federal VA, FHA, Conventional and Jumbo financing, as well as new home construction loans. I can serve clients here in Wisconsin as well as nationally.

If you are looking to purchase a property or you know someone who is, please contact me and let's get the deal done!!!
Julie Lorenz

​

|

Loan Originator
|

NMLS # 426093
Cardinal Financial Company, Limited Partnership | NMLS 66247
​15155 W. National Avenue, Suite 202, New Berlin, WI 53155
Tim Lammers - BlackHawk Community Credit Union
I have been in the mortgage industry over 17 years and have experienced mortgage lending from all different angles: after owning my own mortgage
company for several years I have worked for mortgage bankers, a federally chartered bank and a local credit union.
I have come to the conclusion that working for Assured Mortgage allows me to offer my customers the lowest rates
in the market on a wide array of loan programs, while still providing top-notch customer service.
My philosophy is if I properly educate my customers, and provide them with the best deal possible, they will come back to me in the future and refer their friends and family. Whether purchasing a home or refinancing, the fact is that getting the best deal on a mortgage doesn't have to be a hassle or stressful if you're working with the right lender.
Please contact me to help you find the best loan program and interest rate on your new home purchase, or for a free analysis on your existing mortgage.
TIMOTHY J LAMMERS
Next Step Portfolio Manager
Mortgage Loan Originator
N48W14336 Hampton Rd
Menomonee Falls, WI 53051
P 608.314.1616 | M 414.803.3773|
tlammers@bhccu.org | www.bhccu.org
Testimonials
" Brad is a Realty professional who helped us to quickly sell our old home with great advice for showings. He also patiently worked with us to find a new home and was there at every step of the process to provide advice and guidance. He never made us feel "stupid" about the questions we asked, no matter how trivial they were. He promptly answered all of our emails and texts...even while he was on vacation. And we couldn't have navigated this competitive real estate market without his vast knowledge and excellent negotiation skills! "
- David Haight
" Brad has always went above and beyond for us! We will never go with anyone else! Thanks, Brad! "
- Heidi Long Henningsen
" Brad came highly recommended from some friends of ours, and was a pleasure to work with. He was very knowledgeable and patient, and got back to us very quickly when we had questions or concerns. We found exactly what we were looking for in a house in a very short period of time. Right size, right location, right price... we couldn't be happier. He has also stayed in contact with us following closing to check up on us. He's definitely invited to our house warming party once we get moved in. I'd recommend him to anyone. "
- Daniel Keith
" Brad helped us sell our home 6 years ago when the market was dipping. His recommendations were spot on and we sold our home in a week. We wouldn't think of selling another home without Brad and have recommended him several times to friends and co-workers. Thanks again Brad! "
- Kelly Sill
" My wife and I were in the market for our first home and we got in contact with Brad thanks to the recommendation of a friend. He led us through the unfamiliar waters very well and took us through each step in an unassuming way. We were very happy with his work and are happy to recommend his services to others. "
- Cameron Ausen
" Awesome experience! Made buying our first home easy breezy! He was always available to answer all our questions and his expertise was very helpful and appreciated. Do yourself a favor and contact Brad! "
- John and Amy Rahilly
" Brad was a pleasure to work with. He was very patient with us as we took quite some time to figure out exactly what we were looking for. Brad was very knowledgeable about homes and lots for sale in the area, and was constantly looking for new listings that would fit our needs. When we finally made an offer on our lot, Brad had the paperwork completed in a timely manner, even over the holidays. We would highly recommend him to anyone looking to buy or sell a home or lot. "
- Craig Cummings
" Brad was very helpful throughout the hectic process of selling our home and buying a new one. He had the answers to all of our questions and most of the time he answered our questions even before we knew what to ask! We would highly recommend his services to others. "
- Kevin and Gretchen
" Brad worked tirelessly and creatively in this hot market to find us a house that met our needs but stayed in our budget. With the market being the way it is right now with low inventory Brad did everything he could to find us our first home. His hard work paid off and we could not be happier! Brad is super knowledgeable on so many levels and pointed things out that we would have never noticed. You can be sure that he will do his research and inspect any prospect homes to be sure it is up to standard. Brad pointed out some serious issues with a home that I thought was "the one"... if he hadn't been our realtor we might be living in a home with cracked foundation. Our financing process was anything but smooth but Brad helped us through that and communicated that with the seller. If he has an recommendations on financing referrals... listen to him ????Brad gets the job done! Thank you again Brad... we couldn't be happier!!! "
- Chris and Ally
" My husband and I were referred to Brad from my parents, and he is an amazing realtor. He has so much knowledge and really helped us with buying our first home. Every question we had he had an answer to, or did the reasearch to get us the answer. He was transparent and communication was always there. He is an all around great guy and I am so glad had him as our realtor! "
- Taylor Auter
" I was introduced to Brad Koenig through social media initially; he's everywhere. Since then, I have gotten to know him better both personally and professionally. He's a great real estate resource as he demonstrates superior knowledge, extensive experience and genuine concern for his clients. If you are looking for an agent – as a buyer or a seller – who can get results for you and work with your interests as his priority, Brad is your go-to person. You'd be wise to align yourself with him as I have. "
- Michael Creed
" Excellent, very professional, hard working and honest person. We love our new home. Great experience working with Brad. We will recommend Brad to anyone We know who is looking to buy or sell a home. Dan and Diana "
- Diana Gilbert
" Brad brings a lot of local knowledge and is really all about customer satisfaction. We have known Brad for over 10 years and he has sold houses for us and has found houses for us. Both experiences have been great experiences. "
- Jace Schubert
" Brad was extremely helpful throughout the entire process! As a first-time buyer, Brad walked us through step by step, answered questions honestly and made us feel like a priority. "
- Stephanie Schirripa
" Brad has been so helpful and answered so many of our questions! Our home buying was a little unique in that it was going from my grandma to my husband and I, but Brad worked with everyone to make sure it was completely fair, by the book, and easy. As delicate as the situation was, Brad was a champ! "
- Paul and Allison Paulesc
" Brad has done a fantastic job of selling our house that was not even on the market. We accepted an offer 2 days after talking to him. Now we are in a new home. Thank you Brad. "
- Barb Stemo Kromraj
" Brad helped us find our first home over 10 years ago and made the process very easy. He has helped us along the way whenever we've had questions about remodeling values or refinancing. We are still in the home but if we ever move he will be our first call. "
- Brian Neis
Previous
Next